My reading journey this year has been very much like a rollercoaster. I began the year incredibly strong by reading so many books before I hit a huge reading slump. The slump disappeared some time in April but came back in May. Needless to say, I'm hoping to get back in the swing of things by continuously reading books that capture my attention. I have a few of three books I recently read and loved, two in the Young Adult contemporary and one that is an Adult historical romance!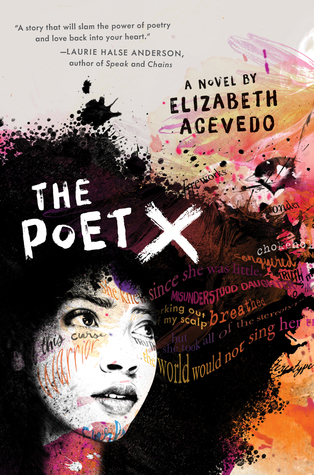 I don't read a lot of verse novels. I prefer prose but I am willing to always give any verse novel a chance. I had heard nothing but good things about The Poet X and as her newest released (With the Fire on High) was out, I decided it was time to read it. I'm so glad I did, y'all, because this was so good. There was so much about Xiomara's story that I connected with: from finding her voice, understanding the turbulent relationship she has with her family (especially her mother), first love and her future. I'm not Catholic or Latina but I am the daughter of immigrants–I am an immigrant myself–and that constant back and forth was very relatable. As Xiomara found slam poetry and that light came into her life, I felt that in my soul when it came to me finding my love for writing but also sharing my thoughts with others. There's just so much going on in this book but above all else, it's all about Xiomara becoming who she wants to be. My only complaint was that the ending resolved a little too neatly. I there were was a lot more involved between the characters and the book could have been stronger without the near perfect resolution.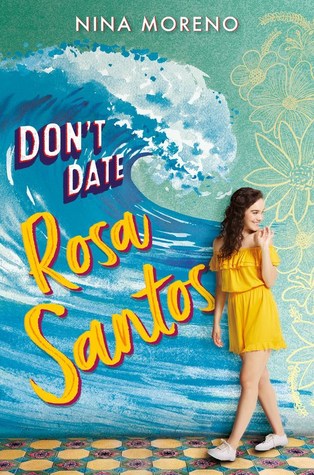 I made the mistake of reading the acknowledges Nina Moreno wrote for this novel before beginning it and I knew I was in for an emotional rollercoaster. Don't Date Rosa Santos is one of the most emotional, heartfelt, and hopeful books I've read in a long time. Rosa, her abuela, her mother and all the other characters in this book were so lively. They had their own lives and personalities and even though we don't see a lot of each of them, the three main women were very present. I loved Rosa and her type A personality. Even more, I loved that so much of her Type A came from feeling like she needed to have her entire life planned out. So much was having on to what she did with her future and I felt that so much. This book might be about a family of Cuban women living in a coastal Florida town but honestly, the Cuban heritage and Port Coral were characters themselves. I wasn't as interested in most of the food (I don't eat meat and a good bit of the food had meat in it; I googled them), I loved everything else about the culture. Cuba's relationship to the United States is a turbulent one and Cuba's history is just as turbulent. It's always fascinating to me to read about the experiences of the people who lived during those times in Cuba's history and how the past shapes the present and future.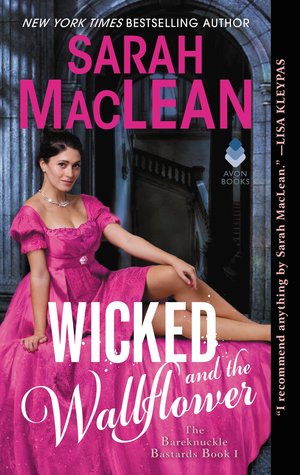 Wicked and the Wallflower by Sarah MacLean | The Barkenuckle Bastards #1 | Rating: 4.5/5
Sarah MacLean was my introduction to reading historical romance and I am so glad I found her work! It's been a while since I read anything by her but Wicked and the Wallflower made me realize just how magical her writing can be. I haven't loved a romance in a really long time but Devil and Felicity was so much fun. The banter was EVERYTHING in this book. Devil and Felicity played off each other so well and the sexual tension could've been cut with a knife. Felicity and Devil were also characters I fell in love with but the side characters were also really amazing. When the two main characters have so much chemistry, the plot is really fun and the side characters are also amazing, there is no doubt that the reading experience will be amazing.
Have y'all read any of these books?